Leeroy Thornhill exploded onto the nascent UK rave scene in 1991 as one quarter of The Prodigy – the band that defined the evolution of the hardcore sound – through early classics like "Charly" and "Out of Space" to tunes like "FireStarter"  and "Smack my bitch up" which established them as major players in the mid 90s British electronic music invasion of the USA, alongside contemporaries like Orbital, Fatboy Slim and the Chemical Brothers.
Although primarily noted for his amazing dancing alongside co-dancer Keith Flint, he also contributed live keyboards to the Prodigy sound as well as acting as their warm-up DJ.
Since leaving the band in 1999, Leeroy has established a extremely successful career as a DJ – travelling all over world as well as holding down as residency in Ibiza.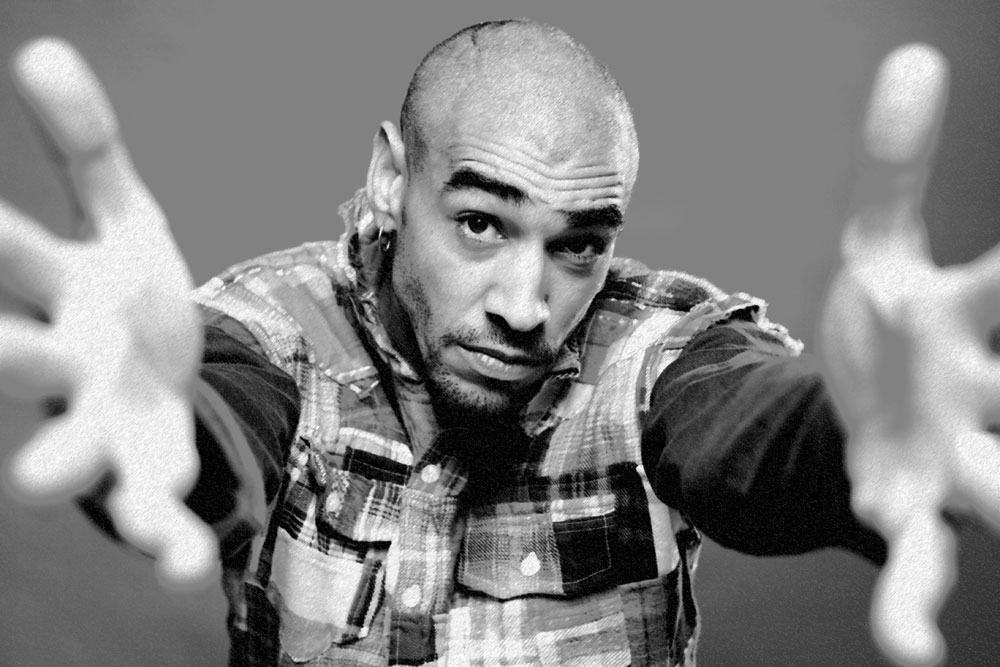 Parallel to his DJing, he's also established a career as an in demand producer and remixer – working with luminaries such as David Gray, Moby, Dr Doom (KoolKeith) and ex bandmate Keith Flint.
His own productions (under the FlightCrank and Smash Hifi pseudonyms) have been remixed in turn by Maxim, Adamski, Lee Scratch Perry, Mad Professor and Genaside 2.
His performance at Pontoon alongside Goldie in 2011 ranks as one of the best nights ever in Phnom Penh, so, ahead of his eagerly anticipated date at D-Club this Saturday (https://www.facebook.com/events/1402778103363732/), we spoke to him to get the lowdown on this legendary DJ and producer…and to find out what he's got in store for Phnom Penh.
Welcome to Cambodia! I know you've played in Cambodia before – what are you expecting for your date at D-Club?
Every time I come I have an amazing gig the people really seem to have an understanding of all styles of music, so I expect another jumping night.
What do you know about the dance scene in Phnom Penh compared to other SE Asian cities?
Honestly I don't know that much about the whole scene there but when I play there is doesn't feel like a tourist party.
For those who aren't familiar with Leeroy Thornhill, could you tell us a bit about yourself and your background?

I started djing when I was 15 and have always been into music that made you dance my friends and I would always find clubs that didn't play normal commercial music.
When the rave scene started in England, that music took over for young people – 10s of thousands were partying every weekend. Dance music became our lives – just getting to a party was all that mattered and that was when I met the guys and we formed the Prodigy.
After 10 years of touring the world with the band I left the band, and got back into djing again and have been doing it ever since.
We remember seeing the Prodigy do a PA at somewhere like the Astoria in 1991 and being amazed by you and Keith's dancing (and trying, badly, to emulate it)! Will you be busting out a few moves at D-Club?!
No my real days of busting a move are over but I'm sure ill have a jump around behind the decks!
What can we expect from your set at D-Club?
With break beat music you can play lots of different styles.
I play a lot of tracks with heavy 808 bass drums right now, but also some cool stuff that's close to house feeling, some down tempo stuff as well. There is so much good electronic music out there right now.
What projects are you working on at the moment?
Since December I have been writing and putting out some of my own tracks – mainly edits and a remix for Maxim. The Smash Hifi Album I'm working on with Marten Horger is be produced and mixed down now so it should be ready for the summer. So keeping busy!
Your Top 3 current tunes?
Marten Horger – Baduka
Mafia Kiss – It Began in Detroit
My own edit of Phil Collins – In the air tonight
All really drop in the clubs right now!
Your top 3 all time tunes?
Impossible to answer!
Which artists have you worked with?
I have worked with some great people from Lee scratch Perry, Moby, Dr Doom (Kool Keith), David Gray, Finley Quaye,and we also have some really cool vocalists on the Smash Hifi Album
What do you feel are your biggest achievement(s)
My Family
 Finally, what projects have you got in the pipeline? 
I will keep writing tracks when I get back to Europe but, the Smash Hifi Album is the priority right now.

Thanks a lot for taking the time to do these questions!
No trouble!
You can catch Leeroy (supported by Tim Coates and DJ Sequence) at D-Club on Saturday 14th of March. (https://www.facebook.com/events/1402778103363732/)
Tickets: Pre-sold $15 @ Che Culo, Base Villa, Duplex and $20 on the door, limited exclusive capacity. They're selling fast so hurry!
Exclusive interview with Leeroy Thornhill