"Dirty funky beats with loads of energy".
Krafty Kuts is the multi-award winning DJ/producer and undisputed King of the Breaks. Acclaimed in the UK, adored in Australia, admired in North America, his multi-genre sets, dexterity on the decks and dedication to dancefloor hedonism have earned him hierarchy status in every genre of electronic music.
Ahead of his eagerly anticipated date at CodeRed this Saturday (https://www.facebook.com/events/334396106716899/), we spoke to him to get the lowdown on this legendary DJ and producer…and to find out what he's got in store for Phnom Penh.
Welcome to Cambodia! Have you played here before?
Once before and it was wicked – the crowd were proper lively. Things got a little messy plenty of drinking and crazy antics – a night to remember for sure.
What do you know about the dance scene in Phnom Penh compared to other SE Asian cities?
There is a small vibrant scene and I know the Phnom Penh people like to get down to the funky beats.
There's  also a lot of English & foreign people living or visiting here so it makes the nightlife even more exciting.
Every time I come to Asia I always experience something different and meet so many amazing people – it's crazy and the people are so welcoming … I love it!
What do you know about CodeRed specifically – Are you excited to play there?
I know Eddie (Newman) is a great guy and knows his music and has brought some of the Worlds most talented artists into Cambodia.
I hear some amazing things about the club and can't wait to drop some Krafty Monsters!
What styles can we expect from your set at CodeRed?
Dirty funky beats with loads of energy!
For those who aren't familiar with Krafty Kuts, tell us a bit about yourself and your background
I've been DJing & producing music for about 20 years and travelled the world many times.
I've been blessed to play alongside some of the biggest names in dance music like Fatboy Slim, The Prodigy, Jazzy Jeff  – the list is endless.
I'm all about funky beats and I love what I do and every day brings new challenges.
How would you describe your musical style?
Funky Bass heavy beats & breaks with a touch of Hip Hop swagger!!!
When did you first get into dance music & what were your early influences?
In the early 90's, listening to the Prodigy & Fatboy Slim – I  just loved the beat heavy dirty beats. There were elements of Funk, Hip Hop and bass and I was hooked. I also love Hip Hop and was influenced by the Golden Era 80/90's sound such as Pete Rock, Gang Starr, Main Source, Brand Nubian, Busta Rhymes etc etc…
I'm a scratch DJ so I'm very creative behind the decks and my influences are DJ's like Cash Money, DJ Premier, Jazzy Jeff, Q Bert and Mixmaster Mike.
Your Top 3 current tunes?
1. Kanye West – Goldigger  (Wuki Remix)
2. Kill Paris – Float / Falling in Love again Wicked City Remixes

3. Kill Paris – Falling In Love Again (Krafty Kuts Remix)

Top 3 all time tunes?
1. Prodigy – Smack My Bitch Up

2. A.Skillz & Krafty Kuts – Gimme the Breaks

3. Fatboy Slim – Gangsta Trippin

Which artists have you worked with?
I 've worked with some very talented people such as Dynamite MC, Doctor Luke, SportyO, Tim Deluxe, The Jungle Brothers, A.Skillz, DJ Icey, Featurecast, Fatboy Slim, Kurtis Blow, Freestylers, Jurassic 5, Kill Paris, Dub FX, Drumsound & Bassline Smith, Calvertron, Pegboard Nerds and many more!
What do you feel are your biggest achievement(s)
I've achieved a lot & I'm always pushing myself to make better music & play great sets.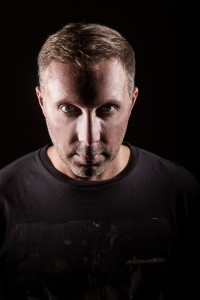 I think my greatest achievement is winning the best International DJ in Australia as it was basically all the worlds greatest DJs and the Australian public voted for me! This was pretty amazing considering the likes of Carl Cox, Tiesto were in the running as well.

Finally, what projects have you got in the pipeline? 
I'm working on my live band Wicked City, loads of new Krafty Kuts Remixes and releases, a new Mix CD Back to the Beats, two more podcasts and I'm judging the Red Bull World freestyle DJ mixing competition in Baku.
Catch Krafty Kuts with support from Rob Bianchetti & Tim Coates @ CodeRed on the 16th of August!
Thanks very much to Krafty for taking the time to answer our questions and Leisa@CodeRed for arranging the interview!
Krafty Kuts Exclusive interview