ShortKut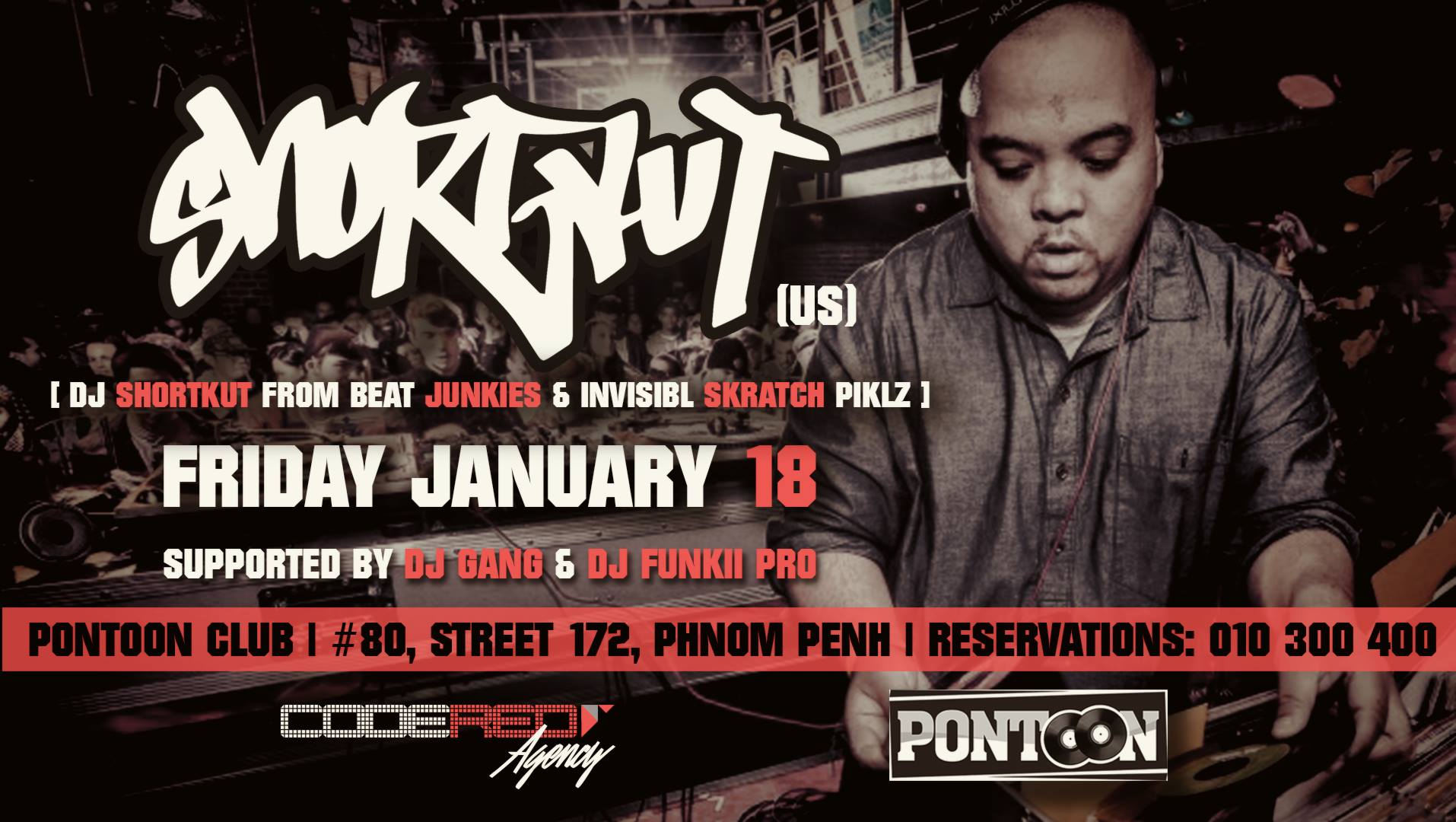 CODE RED AGENCY PRESENTS – DJ SHORKUT
PONTOON FRIDAY 18th JANUARY 2019
Versatile, Accomplished, legendary are just a few adjectives that describes SHORTKUT. Driven by passion of every genre of music, Shorkut began his career as a mobile sound-system progressing on to competing World DJ Championships and establishing himself as the consummate professional DJ.
Shorkut is a member of 3 of the most influential DJ crews in history: THE INVISIBL SCRATCH PIKLZ, WORLD FAMOUS BEAT JUNKIES and TRIPLE THREAT DJ's. A season Veteran in battle DJ competitions, he is responsible fro creating some of the most influential turntable routines of all time, literally birthing new techniques to the turntable-list culture.
One of the most anticpated sets yearly is his 2×4 DJ performance along side The magnificent DJ JAZZY JEFF. Which draws thousands of music lovers where ever it is held. Shorkut is DJing on the Damiian "jr gong" Marly sold out welcome to Jamrock Cruise last winter, while simultaneously touring the world as a solo dj.
Support from DJ GANG & DJ FUNKII PRO
8$ Entrance including 1 Jack Daniels mixed drink
Reservations and info: 010 300 400

https://www.facebook.com/events/290251811675877
Location : Pontoon Pulse, 80# STREET 172.
Phnom Penh Clubs