ShowBox Awards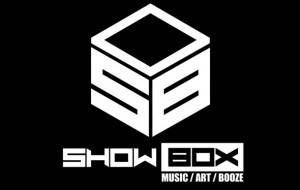 Not strictly a party but looks like its gonna be fun!
Show Box wants to be the centre of attention and so we have decided to have the show box awards. Come down for $2 wine, one hour of free beer and to be a part of history as you experience the first annual Show Box Awards – Ceremony begins at 9pm (Actually will begin on time this time…)
Please vote on the Polls we have put up and add your own if you feel confident – You control your own, and perhaps to a lessor extent The Show Box Awards, Destiny….

https://www.facebook.com/events/180602085471309
Show Box Choice: (SECRET NOMINATIONS)
Best Customer –
Most Awesome French Couple –
Biggest Alcoholic –
Most Awesome Half French –
Biggest Drunk –
Youngest in Spirit –
High Times Award –
Top Dog Hostel –
Least Finish, Finish Person –
Most Fragile –
Trendiest Boi –
Trendiest Girl –
Crowd Pleaser –
Trouble Maker –
Category III – Mostly….:
Most French – Anthony – WUPP, Marco – Equinox,
Most Khmer – Ru, Thina, Myley, Hong
Most German – Tom Reichelt – YMR, Jan Muller – Dub Addiction, Roland TR-808 Drum Machine
Most Chinese – Tin, Celine, Linda, Mason
Most British – Two Wheels Tony, CAB, Pete – Bruntys, James, Jay
Most Journalist – Laura Snook, Pierre, Randy, Bennett,
Most Southern Hemisphere – Liam, Mason, Gary, Carla, Sally and Lauren
Most Un-French, French person – Pierre, Abby, Nico
Most DJ – Sequence, Simon C Vent, Bboy Peanut, Show Box Computer
Most Celebrity look alike – Cameron Diaz – Alma, Chino Marino – DSN, Vladimir Putin – Phat Controller, Thina – Celo Green
Most Epic Fail – Face plant out of a Tipsy Tuk Tuk, Mungo gets the Third Degree and Mason's Hot Dream
Most Exciting Place – Show Box, Ministry of Fine Arts, Japanese Tea Garden
Most Married – Ru, Raymond, Kelly & Claire
Most Charismatic Dictator of the 20th Century – Saddam Hussein, Joseph Stalin, Adolf Hitler, Idi Amin
Category IV – Phnom Penh's Most Epic:
Band – Sliten6ix, Splitter, Cambodian Space Project, No Forever, Tango & Snatch, Cookiepuss
Personality – Tin, Mason , Thina
Magazine – WUPP, ADVISOR, 7DAYS?, BAYON PEARNIK?,
Artist – George Whelan- Moi Teit , SenKry – Table, Dina Chann
Hostel – Top Banana , White Rabbit, Blue Dog
Hostel owner – (SECRET NOMINATION)
Dog – (SECRET NOMINATION)
Most Well Groomed Male who is straight – Tom, G, Kosal, Thina, Josh
Best Fake Smiler – Gemma, Linda, Josh, Kelly (Canadian)
Most Sarcastic – Chris, James, David
The person who most resembles a computer program- Chris-Google, Christina-Spam, Tom-Auto Check
The Where's Wally Award for the person who is the hardest to find – (SECRET NOMINATION)
The Deer in the Headlights Award for the person who gets the most confusing – Myles, Vannara, Maxim
The Woops Award for the person who is the most accident prone. – (SECRET NOMINATION)
Best Beer – Beer Lao, Cambodia, Anchor, Melbourne Bitter
Best Alternative to Beer – Bruntys Cider
Best Free Publication – WUPP, The Advisor, Door to Door
Best Alternative Publication – (SECRET NOMINATION)
Victim to Fashion – (SECRET NOMINATION)
Most Curious Cat – (SECRET NOMINATION)
Coolest guy in the club (aka Loosest Cunt) – Mason, Crab Ninja, Andy, Liam
Best English Newspaper in Phnom Penh – Advisor, Phnom Penh Post, Cambodia Daily
Our Biggest Rival Award – Sharky's, Slur Bar, Equinox, God
Best live music venue now Show Box's Band Room has closed – Equinox, Slur, Sharkys, Oscar 51
Show Box Tattoo Artist of the World – (SECRET NOMINATION)
Coolest Khmer Cunt – (SECRET NOMINATION)
Champion of Show Box – (SECRET NOMINATION)
Show Box Budda – (SECRET NOMINATION)
Wouldn't have happened without you mate – (SECRET NOMINATION)
Most Emo, Emo – (SECRET NOMINATION)
King/Queen of the Cunts – (SECRET NOMINATION)
Most Punk – (SECRET NOMINATION)
Best British / Chinese Hipster K Pop Musician – (SECRET NOMINATION)
Best Mechanic – (SECRET NOMINATION)
Least informative and most bias free media form of whats on in Phnom Penh – Lady Penh, Wupp, Lady Penh, Leng Pleng, Byon Pinic, The Advisor
Most likely to fall asleep/ pass out at the bar- Tin, British James, Sna
Arsonist – (SECRET NOMINATION)
Biggest Kok – (SECRET NOMINATION)
Best 4 am feed – (SECRET NOMINATION)
Top dog English speaking Tuk Tuk – (SECRET NOMINATION)
Top Dog Helpful Tuk Tuk – (SECRET NOMINATION)
Best French Sound Technician – (SECRET NOMINATION)
Loudest American – (SECRET NOMINATION)
Woman Lover – (SECRET NOMINATION)
Best Latin Hangout (Cuisine, Vibe and Décor) – (SECRET NOMINATION)
Funkiest Khmer – (SECRET NOMINATION)
Most Influential Khmer (In a Show Box Sanctioned way) – (SECRET NOMINATION)
Best Customer Service – (SECRET NOMINATION)
Show Box Thank You Award – (SECRET NOMINATION)
Most likely to die of liver failure or an OD between now and next year's awards – (SECRET NOMINATION)
Most overplayed song in Show Box- (SECRET NOMINATION)
Most friendly/ chatty/ "leave-me-the-fuck-alone" customer – (SECRET NOMINATION)
Customer with Worst Taste in Music – (SECRET NOMINATION)
Location : ShowBox, #11, St330
[mappress mapid="22″]
ShowBox Awards