Leeroy in Otres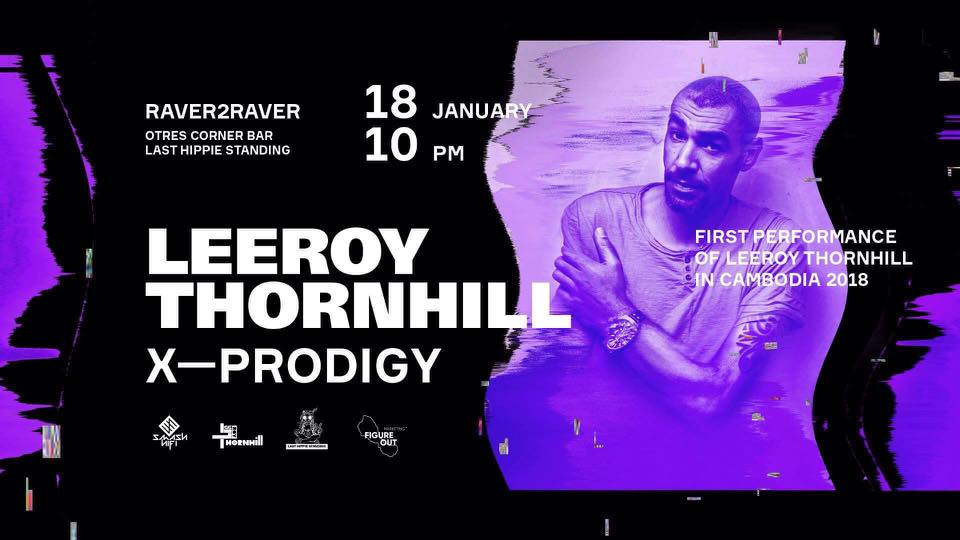 Otres Corner Last Hippie Standing is so happy to present
Leeroy Thornhill, X-PRODIGY
RAVER2RAVER — full power all 24 hours
at 18th of January in 10 P.M.
All night rave party full of tuff breaks, old school's samples aka Miami Electro Bass. Welcome to Leeroy Thornhill underground.
Date: the 18th of January
Start: 10 P.M.
Entrance: 10$
In advance in Tourist Offices and in the Corner Bar: 7$

$ .. / $!
$ :
1.
2. .
__________________
As part of the biggest Dance act of the 90's you will of course all know Leeroy Thornhill. Being a member of one of the greatest bands of the last 20 years is as much as an introduction any one needs!

https://www.facebook.com/events/2025321254415595/
Location : Otres Corner Last Hippie Standing, Otres #1 Beach, Sihanoukville
Otres Clubs