Train Time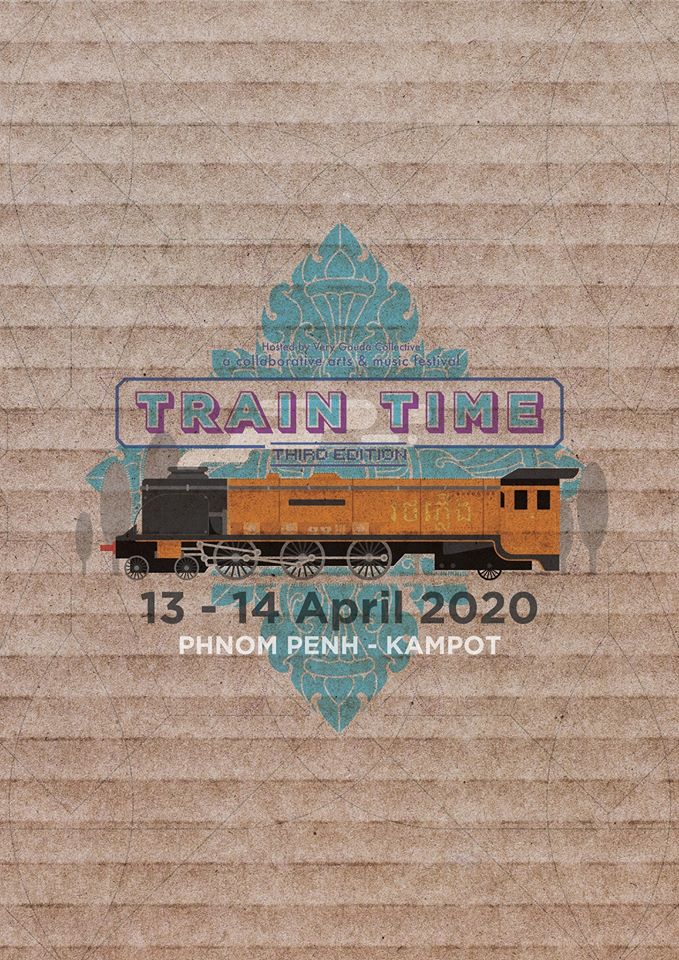 #CHOOCHOO 🚂
And here we #ChooChooAgain~!
The Third Edition of our long awaited TrainTime is finally here!
DATE: 11 – 13 April 2019 (Khmer New Year!)
TICKETS: $45 (earlybirds – ENDS 15 March)
$65 (late folks)
HOW TO GET YOUR DIGITAL TICKET:
https://hello.last2ticket.com/event/2820
Tantalizing beats, baseline running through your feet. Train line roaring, cocktails calling. Turn the music louder, louder, louder!
Celebrate KNY like never before.
All aboard the magical train of music, art, food, drinks & good vibes 👽
Phnom Penh to Kampot for a KNY experience like never before.
A unique 2 day intimate collaborative art and music experience – join us for a Very Gouda time 🧀
It gets you a jamming journey from Phnom Penh to Kampot that will blow your mind & put a bounce in yo booty – with 6 hours of amazing art, food, drink & headlining DJs from around the world 🎶 plus our lovely locals!
ITINERARY:
* 11th – Train Time (on the train) *7am train leaves Phnom Penh train station*
* 12th – 13th – 24hour festival at our secret Mansion location.
As accommodation is at your own expense, here is a list of rad places to stay:
* High Tide Kampot
* Meraki
& of course for our die hard festival goers there are 5 STAR rooms available at The Secret Mansion (contact event hosts or Very Gouda to secure a spot)
*transportation to these locations is included in your ticket price*
For your return back to Phnom Penh please arrange your own transportation or stick around & enjoy the beauty Kampot has to offer (ask our hosts or locals if you are not sure) 🌿🌿🌿
PLACES ARE LIMITED DUE TO THE HIGH SEASON.
Contact us on our facebook page for more info
FOOD & DRINKS
* Train: We have a Very Gouda Kitchen and Bar with low prices and well made cocktails and beer. (Welcome to bring your own food and drinks)
* Kampot Site: You will have amazing food and drinks served by the Guest House and Very Gouda. (Please no outside food or drinks)
IMPORTANT
Your seat will be confirmed once you get your pass code and fill out the form! – Link Coming Soon
FIRST COME FIRST SERVE 🙏🏼
Subscribe to Train Time event page for more details — Link to Event
More about us on FB: https://www.facebook.com/verygouda/
Follow us on Instagram for more juicy details:
@traintimeofficial
P.S we have spaces for vendors and workshop facilitators for those wanting to showcase their talents. (contact our hosts or inbox our Facebook event page) 🌻

https://www.facebook.com/events/288200915475407/
Location : Somewhere in Kampot…and on a train as well!

Train Time