World Peace Party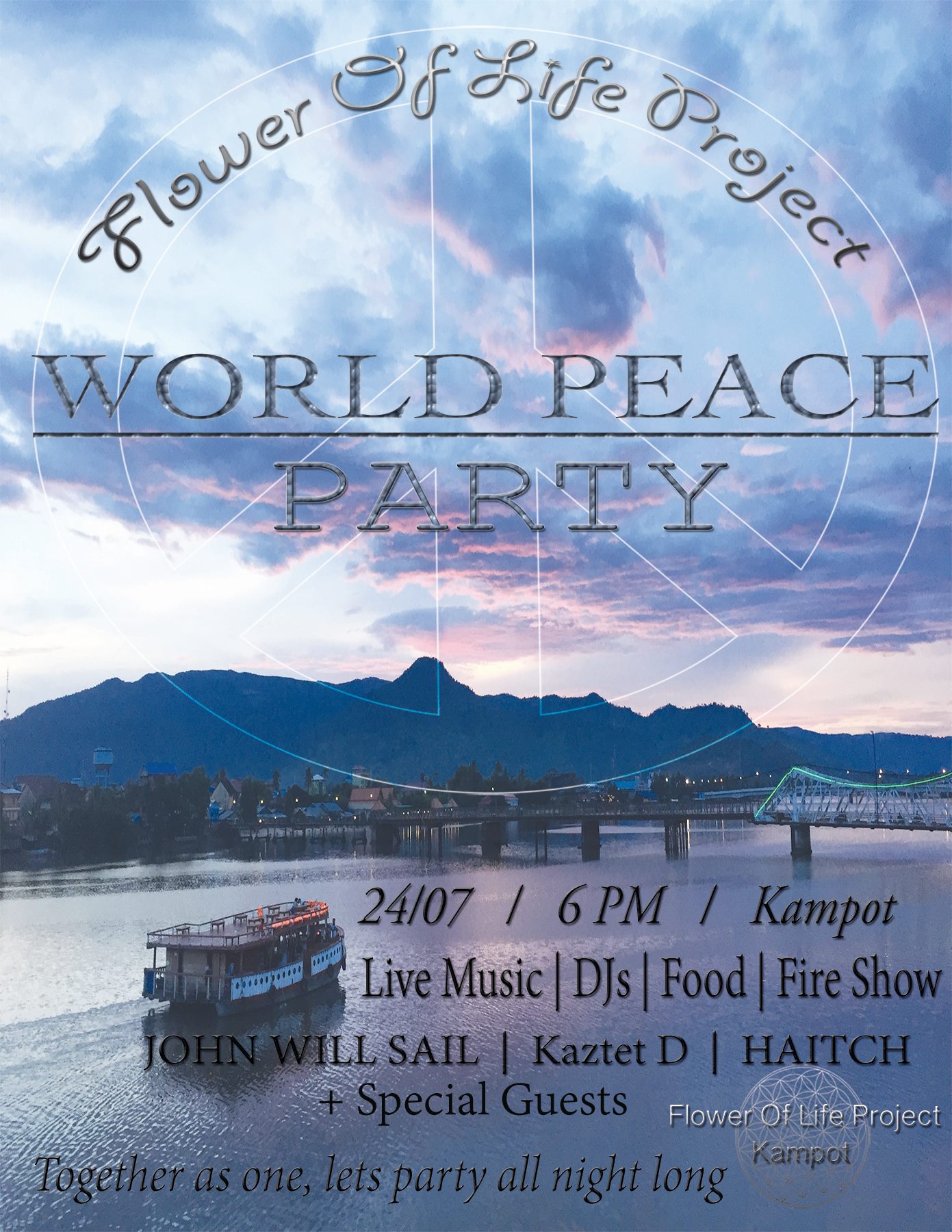 First global gathering of rainbow warriors at the Flower of Life Project.
Today we celebrate Love and Peace with some good vibrations.
Calling all promoters of peace and unity to join us in this glorious gathering.
Our 24 hour minifest will include:
Live music with john Will Sail and friends
Jungle/Ragae with Katztet D
Drum and Bass all night long with Henry
+Special guests (Techno, Psy?)
Fireworks at midnight
Geo dome light instalation chillout.
Fire show
Top quality refreshments.
Food stalls.
On 24/7 we shall party for 24/7
This is intended to be a small peace festival. First of this kind, at this location. We invite you to stay around and explore our upcoming permaculture farm that is Flower Of Life Project.
You will have a chance to participate in some activities the next day if you stick around.
Namaste.
We hope to see soon.
Love to All

https://www.facebook.com/events/469470933387647
Location: Flower of Life Project, Kampot
World Peace Party