Friday the 13th…unlucky for some – but not for us here at Phnom Penh Underground. We've got another fantastic lineup of underground events for you this weekend to sink yr teeth into.
Can start though without mentioning all the amazing events that were on last week – The first ever ReggaeMuffin Festival was a massive success with over 500 people there to represent all things deep and dubby – well done to Katztet and the crew who put it together!
Many thanks as well to everyone who made it along to Phnom Penh Underground presents Bomb the Bass as well – despite the (very) last minute change of venue and 300 flyers going out with the wrong address, we had a blast. See you next month at a new venue!
We also heard great reports from Trailer Trash, which was a blast well as the Beach Party at Metahouse – which augurs well for next weeks Full Moon Party
Ok, so lets have a look at this weekend – too many nights to fully mention here, so just the highlights – for the full line-up, check our events calendar

On Friday the 13th, catch Vibratone and DJ Polaak laying down the dub law at Doors. After last Friday, we can see that you Phnom Penh-ers have a real appetite for all things roots and dubby, so don't miss! (https://www.facebook.com/events/551195068307176)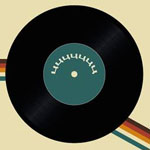 Also, make sure you don't miss the awesome Vinyl Mania at Metahouse with Nicomatic and Dr WahWah. Nico's amazing vinyl collection is now safely ensconsed in the DJ booth at MetaHouse and if you want to see and hear DJing done the "proper" way, this is the place to go! (https://www.facebook.com/events/538820736208015)
In the words of Myles Showbox, Saturdays looking pretty rad…
Got to start off with the return of the might Tech-Penh @ MetaHouse. One of Phnom Penh's original underground nights returns with another stellar line up…DJs Alan Ritchie – Tonle Dub and Mercy will infuse your energies with Deep Dark Techno and Rhythmic Tech House all night long. (https://www.facebook.com/events/251840201646608/)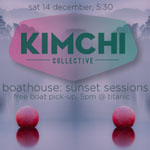 If you're in a more laidback mood, be sure and check out the exclusive (limited to 30 lucky people!) Kimchi@The Boathouse event. Set on the banks of the Tonle Sap with one of the best sunset views in Phnom Penh, you can be enjoy a sundown drink, a BBQ and laid-back beats. (https://www.facebook.com/events/474912775957127/)
If yr lucky enough to be down at Otres beach this weekend, the don't miss the highly anticipated return of Drop Dead Disco. Simon C Vent et al will be laying down the TechHouse beats in a beautiful location….Look out for the Phnom Penh Underground Crew down in Otres soon as well! (https://www.facebook.com/events/324314307710178/327184240756518)
Also got to mention the frankly awesome Full Moon Party on Koh Rong Saloem on the 17th. Join DJs Rob/Rescue/WezT/Alan Ritchie/Funkelasticks for a unique experience under the stars on this beautiful island and watch the stars glitter above you while you dance to some excellent TechHouse. (https://www.facebook.com/events/574807319254388/)
Looking towards next weekend and beyond, the calendar's full of amazing events. As always, please let me know about underground events in PP, Siem Reap, Sihanoukville, Kampot and beyond via our Facebook page or the website.
The big night to look out for is the Phnom Penh Underground Launch party at MetaHouse on the 20th of December.
This promises to be the event of the season – with very best of the city's underground DJ talent including host DJ Sequence and very special guests danbeck (Kimchi Collective), Tonle Dub and Mercy (Tech-Penh).
Because we love you all and its getting near Christmas, we'll also be giving away some of the brand new PPUG Tshirts!
Details of the party are at https://www.facebook.com/events/244833372345887.
We're also hearing whispers on the grapevine of an amazing underground event for NYE in Phnom Penh that will involve some of the top DJs and promoters in the city (including us here at Phnom Penh Underground). Watch this space…
As I said at the top, loads of great events happening this weekend – for more details, check our events calendar and remember – keep it underground
PS – Something for your weekend….The incomparable Mr Carl Craig setting the Detroit agenda

Cambodia Underground Club guide – 06/12/13