Looks like last weekend was a bumper one for underground clubbing – especially in Sihanoukville as party-goers descended en masse for the weekend. Reports have reached me of 500+ attendances at both Drop Dead Disco and the Full Moon Party.
This weekend though, its all about Phnom Penh
Too many nights to fully mention here, so just the highlights – for the full line-up, check our events calendar

On Friday the 22nd, check out the Cambodian Bass Project, which returns to the 3 Mangos. DJs Polaak, Salmon All-Star, Phatt Controller & CAB will be laying down the purest bass and beats. Its rumoured ((confirmed!) that DJ Sequence  will be spinning at the after party at Cherry Bomb. (https://www.facebook.com/events/582009575180372)
The most exciting venue in Phnom Penh at the moment (at least for location!), the Rooftop Terrace@Dusk till Dawn will be hosting the Dancin Mantis duo of Flo and Achaya playing their Vision of Sound Set. With a 360 Degree view of Phnom Penh combined with some spiritual and uplifting TechHouse it looks like an awesome night! (https://www.facebook.com/events/432919153496777)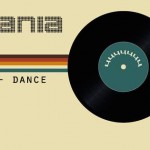 Also be sure to check out the intriguing Vinyl Mania at Metahouse with Dr. Wah Wah and DJ Nicomatic on the turntables, playing strictly vinyl.  Expect House, Funk and Disco – plus a look at one of the few sets of Technics 1210s in Cambodia!(https://www.facebook.com/events/538820736208015)
Some awesome events on Saturday  – my top 2 events are the mighty Tech-Penh at Metahouse – DJs Mercy, Tonle Dub and ChrisQuixote promise a "psychedelic night of minimal techno, tech house and tech trance" with the infamous Tech-Penh crowd.(https://www.facebook.com/events/1404947936408249)
On a different tip, Simon C Vent  will be spinning at the Fundraiser for the Philippines at the Top Banana, to raise money for the victims of the terrible hurricane. Top Banana will be donating $1 for every draft beer sold for the event.(https://www.facebook.com/events/211347242370224)
Looking towards next weekend and beyond, the calendar's starting to fill up nicely. As always, please let me know about underground events in PP, Siem Reap, Sihanoukville, Kampot and beyond via our Facebook page or the website.
Upcoming,  watch out for a brand new night called High Rise next weekend, which is the first in a series of Phnom Penh Underground events that we'll be doing
It features the best in DnB and Techhouse from 2 of Phnom Penh's top underground DJs – DJ Sequence and Java&Stitch.
High Rise is taking place in the amazing terrace of the Dusk till Dawn Bar, high above Phnom Penh. (https://www.facebook.com/events/515778678517676)
Oh, and did I mention the Phnom Penh Underground Launch party at MetaHouse on the 20th of December?
This promises to be the event of the season – with very best of the city's underground DJ talent including host DJ Sequence and very special guests danbeck (Kimchi Collective), Mercy&Tonle Dub (Tech-Penh) and special guest TBC….
In keeping with the Phnom Penh Underground ethos, we're trying to unite all the different underground crews under one roof – watch this space for more details!
As I said at the top, loads of great events happening this weekend – for more details, check our events calendar and remember – keep it underground
PS – Something for your weekend, however you spend it. One of my favourite mixes of all time from the mighty Ltj Bukem from all the wayback in 1996.

LTJ Bukem – BBC Radio 1 Essential Mix x Studio Mix 24.03.1996 by Ltj Bukem on Mixcloud
Cambodia Underground Club guide – Friday 22nd November