With the High Season starting to kick in, things are getting even hotter on the Cambodian Underground scene…and last week was no exception..
Highlights included : Phnom Penh Underground presents High Rise (pictures here and video here) which wowed the crowd with a combination of an amazing setting overlooking the city and some razor sharp underground beats.
Elsewhere, there was strength in deph from quality nights like Swagger whilst the mighty Kimchi Collective threw down the funky gauntlet at their Backstage night.
Some fantastic news from ShowBox as well – a mystery benefactor has come up with almost 75% of the funds needed to keep this vital venue going – they still need your help though, so go to http://www.gofundme.com/5h54yg to keep the dream alive…..

Ok, so lets have a look at this weekend – too many nights to fully mention here, so just the highlights – for the full line-up, check our events calendar

On Friday the 6th, warm up with some serious reggae vibes at the first ever ReggaeMuffin Festival. Playing live, you've got Jahzad, Vibratone and the mighty Dub Addiction plus support from the Skank the Tank SoundSystem.  Tickets sold at SlurBar and King Tao's Reggae Bar. (https://www.facebook.com/events/329916927151227/)
Catch the splendid  Simon C Vent spinning some sweet TechHouse at The Backstage Bar. If you like Simon's sound, then take a look at his DropDeadDisco page here, for details of the return of the Otres Beach Party on the 14th. (https://www.facebook.com/events/165495210327215)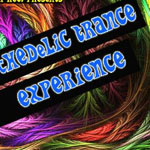 If you're more of a fluoro wearing Trance lover (and there's nowt wrong with that), then shake your dreads to the sounds of the aptly named Psychedelic Trance Night at MetaHouse with DJ Poly ThreeBeard (Goa) and DJ Denoel (France). (https://www.facebook.com/events/171995236342536)
DnB Headz should make sure that they are in attendance for Phnom Penh Underground presents Bomb the Bass. PPUG mainman DJ Sequence, Phatt Controller and KaoTek will be spinning the freshest bass and beats known to man in the bunker of the ShowBox – don't miss! (https://www.facebook.com/events/127881424049002/)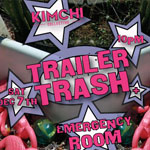 For all you southern redneck folk, make sure y'all in attendance for Trailer Trash, where those good old boys, Kimchi Collective will be laying down the funkiest party beatz in the Emergency Room. (https://www.facebook.com/events/457662344353372)
Meanwhile at MetaHouse, Funk Elastiks and DJ FLO aka Flo Trallala will be spinning some sweet techhouse in anticipation of the infamous Full Moon Party on Koh Rong Saloem (https://www.facebook.com/events/594334153948471/)
Looking towards next weekend and beyond, the calendar's full of  amazing events. As always, please let me know about underground events in PP, Siem Reap, Sihanoukville, Kampot and beyond via our Facebook page or the website.
Upcoming, watch out for the return of Tech-Penh on the 14th, which should be storming. Also looking forward to the Full Moon party on Koh Rong Saloem on the 17th as well as the Kimchi Boathouse event on the 14th.
Can I do another plug (or should that be ppug?) for the Phnom Penh Underground Launch party at MetaHouse on the 20th of December.
This promises to be the event of the season – with very best of the city's underground DJ talent including host DJ Sequence and very special guests danbeck (Kimchi Collective), Mercy&Tonle Dub (Tech-Penh).
In keeping with the Phnom Penh Underground ethos, we're trying to unite all the different underground crews under one roof – watch this space for more details!
We're also hearing whispers on the grapevine of an amazing underground event for NYE in Phnom Penh that will involve some of the top DJs and promoters in the city (including us here at Phnom Penh Underground). Watch this space…
As I said at the top, loads of great events happening this weekend – for more details, check our events calendar and remember – keep it underground
PS – A tune that we've been searching for since about 2000 for your Friday evening listening…thanks to Alan Ritchie for id-ing it!

Cambodia Underground Club guide – 06/12/13