If you look up the phrase "Dance Music Pioneer" in the dictionary, you'll find a picture of Mr C.
From his early days as a prime mover in London's Acid House scene, to world wide super-stardom (and a Number One record) as a member of The Shamen, to opening The End – one of the seminal clubs in the history of London clubbing and now touring the world and releasing killer tunes via his SuperFreq imprint, Mr C has been there, done that and probably written the book on it.
In one of the most hotly anticipated appearances in…well ever, he'll be touching down in Phnom Penh at Loby on the 1st of August to grace Cambodian Clubland with what promises to be a legendary set.
The man himself very kindly took time of out his hectic schedule to give Phnom Penh Underground an exclusive insight into his rich and varied history as well as his views on electronic music past, present and future.
Welcome to Cambodia! I know you've played all round Asia before, but not in Phnom Penh…What do you know about the dance scene in Phnom Penh compared to other SE Asian cities?

I don't know anything about Phnom Penh at all. Just a little that a couple of friends have told me. They say it's a great place to visit & also to DJ so I'm very much looking forward to finding out.
I hear that the scene is developing nicely right now & Cambodia is more fun to play than Thailand right now. This remains to be seen. Asia has a very well developed dance scene in Singapore, Japan, Hong Kong & other countries. I hope Cambodia can be the next big thing.
What can we expect from your set at Loby?
[soundcloud url="https://api.soundcloud.com/tracks/216090180″ params="color=ff5500&auto_play=false&hide_related=false&show_comments=true&show_user=true&show_reposts=false" width="100%" height="166″ iframe="true" /] My set will be a combination of deep house, house, tech house, acid house & techno. My music is always very modern & upfront so I wouldn't expect anyone to know any of the tracks. However, when I play I do become part of the crowd & read the dancefloor very well.
It's my objective to make people really happy & celebrate life by playing them music that they've never heard before but also the music I play is very infectious. The way I play will make people go wild. Expect the unexpected & to have a fantastic time.
For those who aren't familiar with Mr C, could you tell us a bit about yourself and your background? What were your early influences? How did you get into the scene?

As a kid I was into Disco music in the late 70s & then electronic disco & old school electro in the early 80s so it was natural that I'd get into house music when it first started appearing in the mid 80s. I started rapping in 1982 & by 1985 was already very well known as a rapper on the London club circuit.
In early 1986 I switched my rap style to house music, rapping about Jack & all it is that Jack does & in late 86 made my first deep house tune called Page 67 with Eddie Richards under the name Myster-E on Eddie's Baad imprint. It was after this was released in August 1987 that I decided to give up my day job & immerse myself in music full time & also became a DJ.
By the middle of 1988 I was playing at clubs all over England & by 1989 I was playing all around Europe, so it was a very fast rise to becoming a big name DJ for me.
2 seminal venues that you are associated with are Clink St and Camden Palace..what's your history there?

The first time I rapped in the Camden Palace was in late 1984 as a hip hop rapper when I rapped over Chris Forbes' set. Colin Faver was also spinning with him that night. It would be well over a year since I returned to the Palace & this time Colin Faver was playing with Evil Eddie Richards.
I asked Colin if he remembered me (which he did) & asked if he would let me get on the mic. He said to wait a while as he was playing house & would need to slow things down to hip hop. I told him I don't rap hip hop anymore & that I rapped on house music. He was very surprised, so I rapped in his ear & he got very excited & told me to wait a second.
He put on This Brutal House by Nitro Deluxe & gave me the mic. I sent the place absolutely wild with my rap & from then became the rapper for both Colin Faver & Eddie Richards, rapping for Colin Faver on the then illegal Kiss FM & it was shortly after this I made that first track with Eddie Richards.
After I started DJing I went on to become the resident DJ with both of these guys at the RIP parties in Clink Street in London Bridge in 1988. These RIP parties were amazing & played a huge part in fusing acid house into the mainstream & also creating rave culture as we know it today.
And then came worldwide success with The Shamen?
The Shamen moved from Scotland to London in the summer of 1988 after their manager Charles Cosh moved to London to get the band who were then an Indie Rock / alternative band a record & publishing deal.
He stumbled across a thing called Acid House at a party called RIP at Clink Street in London as just mentioned. It was then he said to The Shamen that being a psychedelic band that they should come to London & check out this new fresh movement called Acid House.
They came & fell in love with Acid House & immediately changed their blueprint from rock to acid house. It was a year later that they asked me to be a guest vocalist on their track Pro-Gen (Move Any Mountain), which I also remixed & 18 months later they asked me to join the band as a full time member while re-shooting the Pro-Gen video in Tenerife in Spain. After this the band blew up & we all became pop stars.
The following year in 1992 we released the Boss Drum album which contained the top 5 hits L.S.I (Love Sex Intelligence), the number 1 hit Ebeneezer Goode, Boss Drum & Phorever People & then in 1993 we won UK songwriters of the year.
And then you founded The End (our fave club in London for DnB! DJ Marky, Renegade Hardware!)
The End was the best club for DnB but also for Deep House, House, Tech House, Techno, Breaks & all underground genres of dance music. We opened the club in December 1985 & created a club for the future, with the best sound in the world, amazing lighting, great staff, it really was the best club on the planet.
In creating The End we also created the blueprint for all modern day clubs to follow, not just in London but the world over. We hosted the best DJs & collectives in the world from all underground genres of electronic music & led the way for 13 years winning many awards until we finally closed the doors for good in January 2009.
And you've now forged a new direction wth your label/night SuperFreq and worldwide DJing, promoting and producing…

I started Superfreq in early 2002 as I was getting a little bored with the then formulaic Tech House sound & movement. I used to have a monthly night called Subterrain at The End, which was the leader in the Tech House field at that time, but I needed a change.
The Tech House sound was becoming a little obvious for me as I was getting into a sound that was more stripped back, more minimal & more electronic, the sound that we call Tech House today. I was also a little bored with the crowds & needed more glamorous & colourful people around me so Superfreq was born. That year in 2002 I also started Superfreq in Ibiza, which I did there for 6 full seasons & also started to take Superfreq all around the world, as I still do today.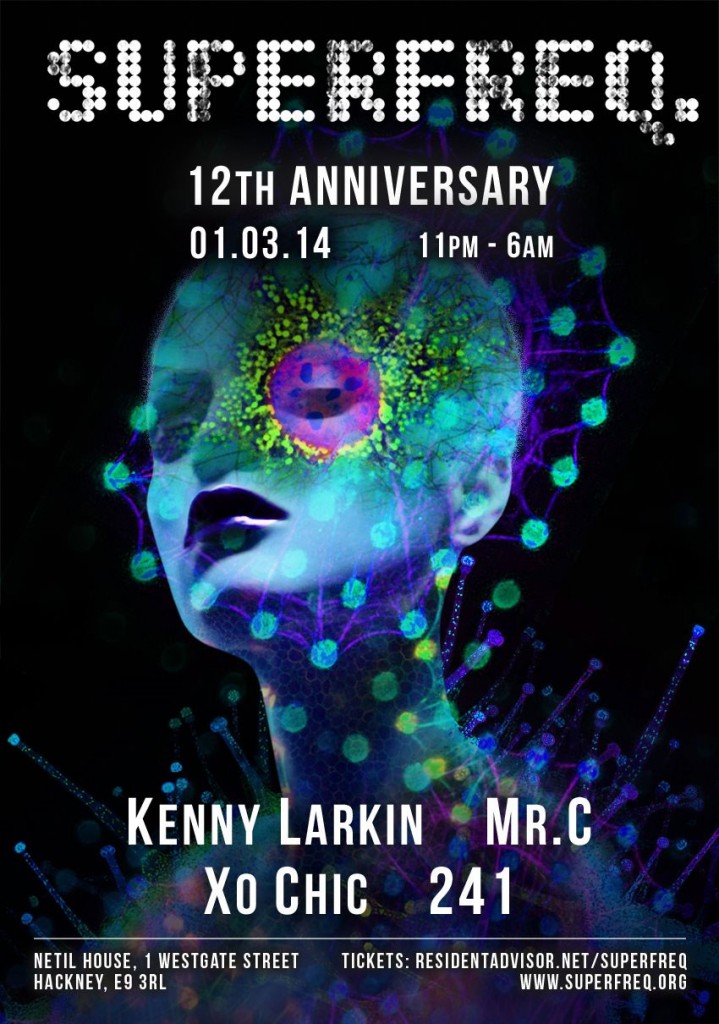 Superfreq is an international boutique clubbing brand for adults into quality music, quality lifestyles & having a lot of fun. The Superfreq label is a leader in it's field, very tech house & acid house based & very twisted indeed. I use the label as a platform from new talent & also established talent who want to produce something a little more twisted & different.
As well as taking Superfreq around the world, I do of course DJ in the best clubs & events the word over, which is a lot of fun & something I love as much today as I did when I started DJing 28 years ago.
I've been blamed for inventing Tech House. If you put Tech House into Wikipedia it will explain things. In reality Tech House was always there. I was simply one of those who push the London Tech house movement along with a whole bunch of great tech house DJs.
As a DJ I've always played tomorrow's music today. My primary objective is to misbehave, having as much fun as possible & to help people to forget about their daily worries & come into the moment to celebrate life. As a label boss I feel it's my duty to create a platform for new talent. As a person my sole objective is to be happy.
You've been an integral part of the Dance scene since the late 80s – what's your take on the state of the scene in 2015? Do you think "EDM" DJs like David Guetta et al add or detract from the scene?
I think the Dance scene is better now than it's ever been & getting stronger all the time. It's 30 years old & still only just out of short trousers.
I think EDM is completely separate from underground dance culture in the same way pop rock is different to indie rock, they have nothing to do with each other whatsoever.
However EDM is a great gateway for the kids to discover the real shit, so I'm extremely happy that it's there. I don't have to listen to EDM, so all good. 😉
We have a problem getting young Cambodian kids interested in good Dance music – how would you suggest we get them interested?
The best way to get the Cambodian kids into good music is to promote it properly & bring the right talent who come to have fun. The only reason these kids are not into the good stuff is because they haven't heard it in the right settings with the right crowd. When they do, like the rest of us they will fall in love.
Good music is now commercial. You only have to look at Ibiza & the biggest & best clubs around the world to see this as underground music is what you'll hear, so it's only a matter of time before the youngsters in Cambodia get into it. Hopefully my visit will be a success & help that a little.
Obviously a lot of people know you as a member of The Shamen. Could you tell us about the feeling of having a number 1 single in the UK which had a line in it that said "E's refined, E's sublime, E makes you feel fine."!
It was so much fun being a number 1 pop star. The Shamen were a huge pop band all over the world in the early to mid 90s & as someone in their late 20s, it was the best thing to be doing at that age. We had a whole string of pop hits including the number 1 smash Ebeneezer Goode.
It's funny that you removed the letter H from He's refined, He's sublime, He makes you feel fine. Remove the letter H from everywhere you hear the word "He" & you see that it's 2 songs in one. Say no more. 😉
There's a lot of discussion about what "underground" and "underground music" is in Phnom Penh (We even named our website Phnom Penh Underground…) What's your take on the meaning of underground?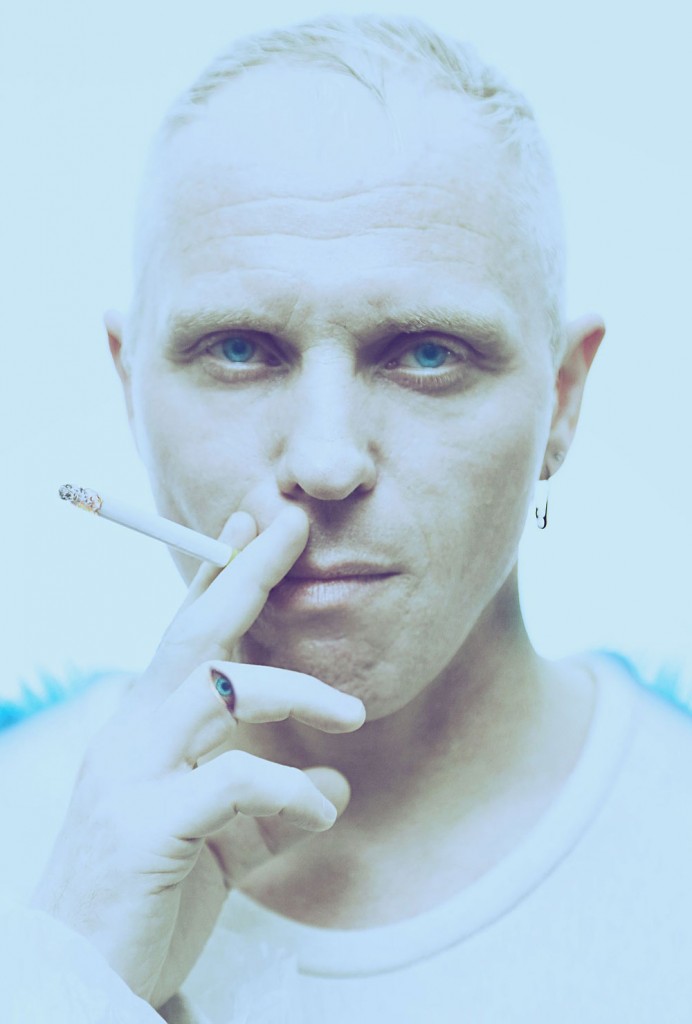 Underground is something below the surface. That said I actually don't believe that underground dance music truly exists any more because there's clubs playing this kind of music that attract thousands of people who absolutely love it. I prefer to use the words cutting edge instead of underground.
I also believe that anyone who goes to a party playing this kind of music who likes dance music will love it. All they have to do is come with an open heart & an open mind with the attitude to make the party amazing themselves by joining in & having fun, rather than wait for high energy pop music to be entertained by.
Anyone coming to one of these parties with the correct attitude will have the time of their lives.
What projects are you working on at the moment?
I've recently released my Illusion EP by Mr.C on Superfreq & also my collaboration with Dance Spirit called Desire, also on Superfreq & I'm now working on my new Mr.C EP & also a new East LA Tek EP, which is a project I do with one of my Superfreq partners Noel Jackson.
Your Top 3 current tunes?
De-Evolution by Lo on Superfreq
[soundcloud url="https://api.soundcloud.com/playlists/105801587″ params="color=ff5500&auto_play=false&hide_related=false&show_comments=true&show_user=true&show_reposts=false" width="100%" height="450″ iframe="true" /]
Acid Illusion by Mr.C on Superfreq
[soundcloud url="https://api.soundcloud.com/playlists/90404376″ params="color=ff5500&auto_play=false&hide_related=false&show_comments=true&show_user=true&show_reposts=false" width="100%" height="450″ iframe="true" /]
Sweet Thing by Dance Spirit on Superfreq
[soundcloud url="https://api.soundcloud.com/playlists/106870887″ params="color=ff5500&auto_play=false&hide_related=false&show_comments=true&show_user=true&show_reposts=false" width="100%" height="450″ iframe="true" /]
Your top 3 all time tunes?
When We Used To Play by Blake Baxter on KMS
Clear by Cybertron on Fantasy
Machines by Laurent X on House
Which artists have you worked with?
As a promoter & DJ I've worked with all of the best DJs in the world over the years.
As an artist I've had remixes from all of the best producers with The Shamen including Richie Hawtin, Moby, Danny Tenaglia, Deep Dish, LTJ Bukem, Maurice Joshua, Todd Terry, Kevin Saunderson, the list is endless.
I've also remixed some of the best artists in the world like Derrick Carter, Inner City, Stacey Pullen, Yellow Magic Orchestra, again the list is endless.
As far as proper collaborations are concerned I've worked with Eddie Richards, Femi B, Layo, Omid 16B, Tom Parris, Francis Harris, Noel Jackson, Affie Yusuf & Robert Owens to name a few.
What do you feel are your biggest achievement(s)?
Winning the Ivor Novello for UK songwriters of the year 1992.
Opening The End, the best club the world has ever seen.
Getting to number 1 in the UK pop charts.
Having my Boss Drum album go double platinum in the UK.
Headlining Glastonbury Festival.
Having great record labels over the years with Plink Plonk, End Recordings & Superfreq.
Playing the best clubs all over the world.
Finally, what projects have you got in the pipeline? 
Other than the productions mentioned, I'm also organising Superfreq events all over the world & I've also started to do some acting here in Los Angeles as I studied method acting for 6 years, but that's a whole different interview.
Thanks a lot for taking the time to do these questions!
You're more than welcome & I look forward to seeing you all in Cambodia in 2 weeks time.
Thanks so much to Richard West (Mr C) for such amazing answers and to Richard Stanton for arranging the interview.
You can catch Mr C @Loby, Phnom Penh on the 1st of August – https://www.facebook.com/events/866798243408779/
Exclusive interview with Mr C