As always, last weekend was awesome for Phnom Penh Underground clubbers.
Highlights included : the Cambodian Bass Project (pictures here and video here) which rocked into the wee hours with X amount of bass
The ever mighty Tech-Penh triumphed again despite the noise restrictions caused by ever so slightly high volume levels at Vinyl Mania the night before! TonleDub, Mercy and guest ChrisQuixote pushed the underground vibe all night long.
Also rockin' it were 2 events on Phnom Penh's most up and coming venue, The Terrace Rooftop @ Dusk till Dawn which attracted big crowds to the Dancin' Mantis and Deep Fried House nights. Things have never looked better in Phnom Penh for quality clubbing
Ok, so lets have a look at this weekend – too many nights to fully mention here, so just the highlights – for the full line-up, check our events calendar

On Friday the 29th, there's a veritable feast of events…The Kimch Collective will be spinning their inimitable House and party vibes at Backstage on the riverfront. Expect some seriously bouncin' beats from danbeck and the gang. (https://www.facebook.com/events/452970968141486)
MetaHouse founder Nico will be celebrating his 105th Birthday at Nico's Birthday Bash at (not suprisingly) MetaHouse. DJs B-FOX, Wez-T and Flo Tralala will be blowing up balloons and playing pass the parcel so make sure you join them. (https://www.facebook.com/events/229595943884722)
As you may have heard, seminal PP venue ShowBox is in need of your moral and financial help at the moment. They're holding a fundraiser on Friday and mainman Myles has promised to have the SB logo tattooed onto his head if they raise $500..Please come and support if you can. (https://www.facebook.com/events/513002508795150)
Lastly, catch debonair man about town Simon C Vent spinning some sweet TechHouse at Top Banana. If you like Simon's sound, then take a look at his DropDeadDisco page here, as he's got loads of events on the go, including the return of the infamous Otres Beach Party. (https://www.facebook.com/events/284023198418008)
Apparently there's a big awards ceremony of some kind on Saturday but we don't care about that – instead we'll be checking out some of the true underground sounds…
On Saturday, it's all about High Rise , which is the first in a series of Phnom Penh Underground events. It features the best in DnB and Techhouse from 2 of Phnom Penh's top underground DJs – DJ Sequence and Java&Stitch. It's taking place on the amazing terrace of the Dusk till Dawn Bar, high above Phnom Penh. (https://www.facebook.com/events/515778678517676)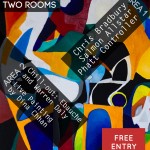 If you're on a more abstract tip, make sure you check out Swagger at MetaHouse with The Phatt Controller, Salmon Allstar, Chris Bradbury as well as Ebauche versus Warren Daly in the ambient arena…or better still divide yourself in half and come to both nights (if you would like to know how to do this, send us an email) (https://www.facebook.com/events/127203804116907)
Also got to mention the NagaHouse in Kampot, where the excellent Shine On will be playing Funk and Soul in some of the most chilled surroundings possible! (https://www.facebook.com/events/654545037922008/)
Looking towards next weekend and beyond, the calendar's starting to fill up nicely. As always, please let me know about underground events in PP, Siem Reap, Sihanoukville, Kampot and beyond via our Facebook page or the website.
Upcoming, watch out for a brand new night called Bomb the Bass  next weekend. Presented by us at Phnom Penh Underground, DJ Sequence and his merry band of bass warriors will be supplying the best in DnB and Breaks at the Cherry Bomb. (https://www.facebook.com/events/127881424049002/)
Another plug (or should that be ppug?) for the Phnom Penh Underground Launch party at MetaHouse on the 20th of December.
This promises to be the event of the season – with very best of the city's underground DJ talent including host DJ Sequence and very special guests danbeck (Kimchi Collective), Mercy&Tonle Dub (Tech-Penh) and special guest TBC….
In keeping with the Phnom Penh Underground ethos, we're trying to unite all the different underground crews under one roof – watch this space for more details!
Also worth looking out for are the Psychedelic Trance Night on the 6th, Kimchi Collective's Trailer Trash party on the 7th and the return of Drop Dead Disco to Otres
As I said at the top, loads of great events happening this weekend – for more details, check our events calendar and remember – keep it underground
PS – A little thing to blast out of your Lexuses as you drive thru the streets of Phnom Penh this weekend…the classic sounds of House pioneer Farley Jack Master Funk from 1988

Cambodia Underground Club guide – 29/11/2013