Many of you will know Steve Manow through his pioneering Radio Station UB Radio which he originally founded in Bangkok and relocated to Phnom Penh last year.
Steve is now involved in an exciting new venture – the foundation of the Cambodia DJ Academy – a first for the country in being a dedicated DJ school.
We caught up with Steve at the Academy (based in the KTH Powermall, Cambodia's only stockist of DJ equipment) and got the lowdown on it and his work on UB Radio.
Top Row: DJ Bree, Alan Ritchie, Nora Haidee, Tim Coates, Saint Vincent
Bottom Row: Be Shiang (KTH), Steve Manow, Anthony Whyte
Tell us about your own background in South East Asia
I went to Bangkok first in 1991. I always noticed that there wasn't a great music scene there. So went I went back to set up UB Radio in 2007, my plan was to start up an underground music scene and put all the DJs under one roof.
So we started bring all the foreign DJs and all the Thai DJs together and people started getting behind it. We started promoting in 2009. We were working with QBar, BedSupper Club, 808 and Glow and various one-offs at places like Gazebo 1 with over a 1000 people – which actually got shut down by the police…
One of the Controller studios
What names were you working with?
James Zabiela, Lee Coombs, John Digweed, Sasha, Goldie, DJ Fresh…loads of good people.
So come 2014, you decided to move your operations to Phnom Penh – what was the thinking behind that?
Basically (due to the political problems following the coup and the introduction of martial law) Bangkok had turned into a police state. Many events were getting cancelled a week before. Clubs were being closed. All the things I wanted to do, I couldn't do.
I'd been coming to Phnom Penh for 4-5 years, bringing international DJs plus a lot of my friends had moved here so it seemed like a logical step.
DJ Bree gives hands on instruction
So you've come to Phnom Penh, you're running UB Radio from here and next venture is to start a DJ Academy?
We've (Steve and partner Anthony Whyte) teamed up with Pioneer KTH and we've now got 2 studios at the KTH Powermall, where we can teach any level from Beginner to Intermediate to Advanced.
We'll be using professional Pioneer equipment – the academy will be using 2 x CDJ2000nexus with DJM900nexus mixer as well as XDJ-R1, DDJ SR and DDJ Wego3 controllers. We'll also be introducing turntables at some point in the future
As well as the teaching side, we'll also be getting pupils club bookings and helping to progress their career. Students will also have the chance to use the facilities in down-time as well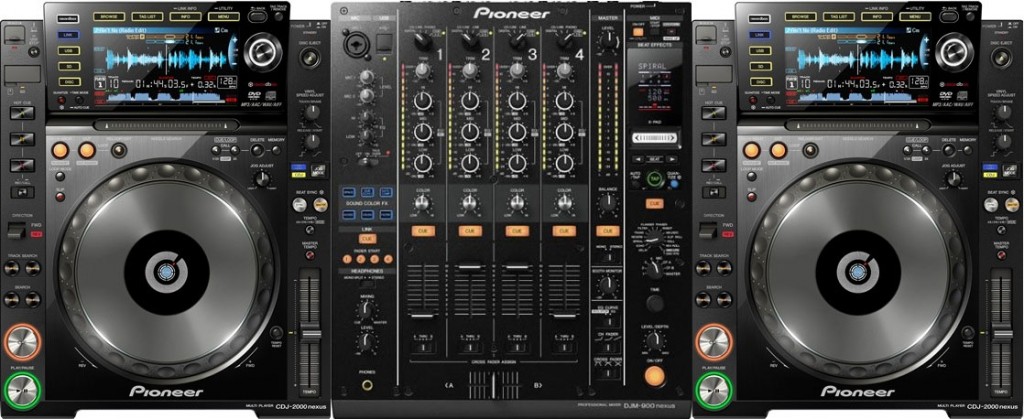 As well as controllers, students will learn on the club standard CDJ2000nexus
Who are the instructors?
We've got some very well respected DJs in the Cambodian scene – Tim Coates, Nora Haidee, Alan Ritchie, DJ Bree, Saint Vincent as well as the young Khmer DJ Rakky-Z
Instructors DJ Bree, Alan Ritchie, Nora Haidee, Tim Coates, Saint Vincent
Why is this going to work in Cambodia?
You're looking at a country where 70% of the people are under 28 years old. We're giving the opportunity to learn a new profession that might not have been open to them in the past.
In addition to the DJ academy, we'll be doing demonstrations in schools, trying to bring DJing directly to the young people.
It's being run as an NGO, so the big lessons and demonstrations will be free as opposed to the private lessons. We'll also be offering paid demonstrations to the International schools – which will help fund teaching of the less privileged.

We feel a really a good chance to communicate our love of dance music to the Khmer youth and really act as a catalyst in the growth of the Cambodian Dance Scene.
Thanks very much to Steve for the interview – find out more about the DJ Academy by going to their website at http://cambodiadjacademy.org/ or their facebook page at https://www.facebook.com/cambodiadjacademy
Interview : Steve Manow on the new Cambodia DJ Academy